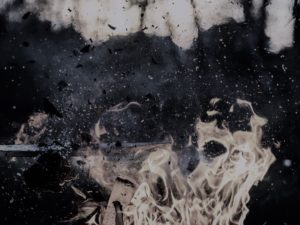 *Who would I be without my anger? I don't know.*
My simmering anger has come to define me. It's familiar, even if it's not welcome. A steady hum vibrating my bones. Never quite gone because it's a foundation of who I am.
What I can't make myself say is that I'm not sure what I'll do without anger. It's a long time companion, this rage I have for my father. It used to smother and overwhelm me, but over the years, I sharpened my anger like a sword. It was defense against him. It made me determined. It made me strong. It helped me let him go. I learned to tamp it down and pretend it wasn't there.
Who would I be without my anger? I don't know.
I don't know how to tell her. I keep trying to bring it up but can't voice the words. Maybe, I'm afraid she'll convince me to let it go. Maybe, I know she's right. Maybe, I don't need it anymore. Maybe, I can move on.
***
Read the rest of my latest TinyLetter on anger and learning to let go here.
Or sign up to receive my TinyLetter, Cold Takes, via email each month here.