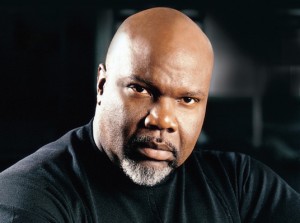 Over at Religion in American History, Ed Blum blogs about how the label of "evangelical" presumes whiteness, particularly the 2005 list by Time magazine of prominent evangelicals. The list includes T.D. Jakes and Luis Cortes.  Sans these two ministers "representing" African-American and Latino evangelicalisms (and we all know that evangelicalism is a varied constellation rather than unified movement), the list is overwhelming white.  I would also add that the list is overwhelming male, with four women featured. Out of the four women, two are listed independently ( Joyce Meyer and Diane Knippers) while Beverly LaHaye and Roberta Ahmanson appear alongside their husbands. While it is should already be apparent, I will say it anyway: All of these women are also white.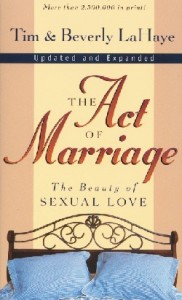 Blum's critique, however, is not simply a take-down of Time's (dated) compilation of important "evangelicals," but rather he is responding to John Turner's post reflecting on how this kind of  list might appear differently in 2012. In all fairness, Turner notes the utter lack of Asian Americans on the list, the inclusion of only one evangelical Latino minister and the presence of few women.
Using Turner's post as a starting point, Ed argues that we should all really pay attention to lack of attention to whiteness in the labeling of evangelical. This inattention appears not only Time's list but also in the the field of evangelical studies more largely. His apparent frustration emerges in how evangelical often functions as code for white evangelical. Thus, other people who happen to  evangelical and who are not white get racial modifiers attached to their evangelicalism., which is what happens with both Jakes and Cortes. This seems to imply that if these categories are somehow monolithic. FYI, they are't.
This post mirrors my own frustrated reaction application of evangelical, as if the term was devoid of racial and gendered classifications. Presumed, or even assumed, whiteness and maleness obscures rather than illuminates the racial diversity of evangelicalism past and present. When will studies of evangelicalism and American religious history take whiteness and maleness into account in a serious manner? (This round table on whiteness in Religion and American Culture is a helpful start.)
To even pose this question leads me to sigh very big sighs while banging my head against the desk.  Here's a short form version of how I feel about the need to study whiteness:
Why don't we problematize, or heck, even engage, the bodies attached to these ideologies? I think it deeply matters that white male bodies are ignored in favor of their ideas and their rhetoric. They become soley progenitors of words, somehow absent from the fleshy reality that plagues the rest of us (even though there is attention, not analysis, of physical appearances). Embodiment matters, and I want to know why there is still hesitance to press bodily analysis on certain, dominant religious groups. Griffith does lead the way on this, and I think Martha Finch's work gets us closer to this kind of analysis. Why aren't we analyzing white Christian bodies? Is it an assumption of invisibility and dominance? Or is there something more subtle and possibly insidious going on here? (Read more here.)
Here is what Ed writes:
My complaint is … with the entire field of "evangelical" studies. Until it can come up with a definition of itself that explains why books about it are almost uniformly about white people (because last I checked, lots and lots and lots of African Americans have fit Bebbington's definition), then it needs greater definitional precision. So many American historians bristle at "whiteness" studies, but this is a clear case, to me, where whiteness is hidden in plain site. This is the kind of assumption that leads books about religion and the founders to exclude Phillis Wheatley, to focus on Charles Finney but rarely William Apess, to pine for Lincoln to be evangelical but to ignore Frederick Douglass, and to lionize Dwight Moody and leave out Ida B. Wells. (Emphasis is mine.)
The rest of the post is here, and make sure to check out the comments on Ed's post too. What are we to make of this avoidance of whiteness? How we make the assumed into the analyzable? What is to be gained if we recognize the racialized and gendered presumptions of a term like evangelical?